Eureka A-Frame Tents: 7 Options You'll Want to Consider
Selecting an A-Frame Tent
Looking for a new tent? Whether you're looking for a lightweight tent that you can take backpacking or canoeing or you want a heavy duty model that will withstand even the harshest weather conditions, a Eureka! A-Frame tent might be the perfect choice for you.
Mountain Pass
This Eureka! A-frame tent features a vestibule with extra headroom and windows that allow campers to enjoy a view of the outdoors even when seeking shelter.
Tundraline
The Tundraline is designed to meet the needs of campers who want a tent that sets up quickly and easily, offers outstanding stability even in high winds and severe weather.
Eureka Timberline 2
The Timberline 2 has long been one of the most popular A-frame tents from Eureka! Designed for three season use, this durable tent has a seam-free floor and is made from tough yet lightweight material.
Timberline 4 Tent
Buy Now"
The Timberline 4 person tent is designed to be used in even the most demanding of conditions. It is made with heavy duty rip stop fabric and is outfitted with storage pockets and gear loft organizers.
Vestibule for Timberline Tents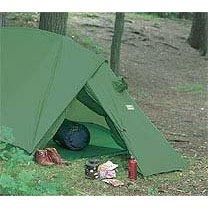 Buy Now"
Enjoy additional space in your Timberline tent by adding on a vestibule. Select the appropriate model for your two or four person model.
Gear Loft for A-Frame Tents
Buy Now"
Keep your camping supplies out of the way and within easy reach with a gear loft for your Eureka A-Frame Tent.
Enjoy Your Camping Trip
Once you've chosen the best tent for your particular needs and the appropriate accessories, you'll be ready to enjoy a fun and relaxing camping trip.