Trail Mix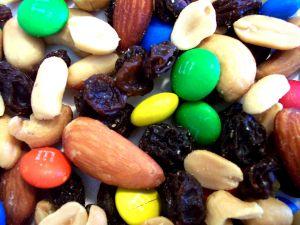 Pack Backpacking Esssentials
Pack plenty of high protein food that doesn't require refrigeration.
Sleeping Bag
Buy Now"
A lightweight, warm sleeping bag like the Eureka Silver City is one of the most important backpacking essentials.
Water Purification Tablets
Buy Now"
You'll always have access to potable water when you take along water purification tablets.