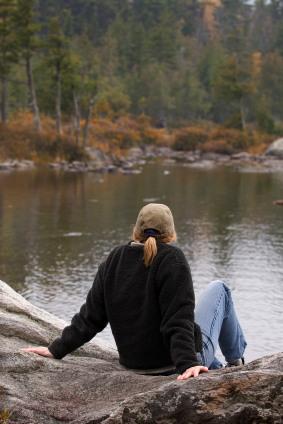 Maine wilderness camping offers a wide variety of experiences and options. Be sure to be prepared for the possible weather conditions of the season in which you are camping. The state's unique environment has challenges that are different from anywhere else.
Be Prepared for the Conditions
Preparedness is the key to camping in the wilderness of Maine, where supplies and services may be limited. Think ahead, try to consider the possibilities, and pack for them. Research the area; if you are inexperienced with this type of camping either take along someone with more experience, or save this challenge for when you have more experience yourself.
Places to Go Maine Wilderness Camping
There are numerous wilderness areas, as well as Campgrounds and RV Parks in Maine. Some of the wilderness areas have organized campgrounds for those campers who may be inexperienced, or that wish to experience the wilderness without the isolation of the backwoods.
Other Activities
There are many things to do in Maine when wilderness camping. Check with the Maine Office of Tourism to find out what activities are available in the area you plan to set up camp.
Some Items to Take
Some people enjoy Maine wilderness camping all year. Each season brings its own challenges, scenery, and activities to the experience. In addition to what you might normally think of taking on your camping adventure consider the following items:
Common Courtesies
Most people head for the Maine wilderness to experience the quiet and solitude of this amazing place. It is important to respect others when camping.
Preserve the Wilderness for Others
Maine wilderness camping gives campers an opportunity to experience nature that has been untouched by man. It is important to preserve that feature for the others that may camp after you. Always strive to leave the wildernees area as you found it.