Camping Sites in NC State Parks
Camping Sites in NC State Parks
Are you looking for information about camping sites in NC State Parks? There are many wonderful places to camp in this beautiful southern state, whether you are looking to enjoy spending time in the mountains or along the seashore. The state park system is one of the best places to start when you are looking for a place to camp out in North Carolina.
NC Outer Banks Camping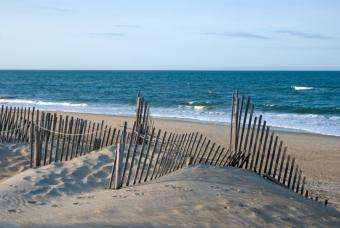 If you're looking to spend some time along North Carolina's Atlantic shore, consider camping in one of the state's coastal state parks. You can choose to enjoy the marina at Carolina Beach, the unique desert-like terrain of Jockey's Ridge, or a quite island retreat at Hammock's Beach State Park.
Camping in the Boone Area
If you'll be traveling as far north as Boone, NC, consider staying at the campground facilities in either Mount Jefferson State Park or New River State Park.
State Capital Camping
If your travels will take you near the capital city of Raleigh, consider spending your vacation camping out at William B. Umstead State Park. Alternately, you may want to consider staying at Jordan Lake and Falls Lake State Recreation areas, both of which are located nearby.
Blue Ridge Mountain Camping
Hanging Rock State Park (pictured here) is one of the most beautiful spots in the Blue Ridge Mountains. It's an idyllic spot for any camping trip, as is nearby Pilot Mountain State Park.
Make Your Reservations
Once you've selected the location for your next North Carolina State Park camping adventure, it's time to make reservations. Keep in mind that the parks often book up far in advance, so reserve your spot as soon as you can. To make a reservation, call (919) 733-4181 or go to www.ncparks.gov or www.nc.reserveworld.com.
More NC Camping Information