Beach cams let you check out the beach before you head off on your next adventure. Not only will the camera give you a glimpse of the scenery, it can also help you decide what to pack! What follows is a listing of beach cams from around the world. Note that many of these cameras are turned off overnight, and many suffer temporary outages due to constant exposure to the weather.
West Coast Beach Cams
Even if you can't make it to the glory of California, these beach cams can make you feel like you made the trip.
East Coast Beaches
The east can be sunny and bright or stormy and turbulent. Let these beach cams help you pick where you take your next dip.
Gulf Coast Beaches
You are almost guaranteed warmth any time of year at these beaches! Take in the view with a beach cam from the comfort of your family room.
Hawaiian Beach Cams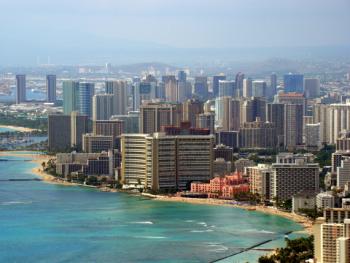 More and more vacationers are taking the camping route to save money and truly experience the beauty of the Hawaiian landscapes.
Caribbean Beaches
The Caribbean is famous for its lovely beaches. Check out these hot spots.
Beaches from Around the World
Here's a quick look at some beaches across the globe.
Plan a Future Vacation Destination
If you really like what you see at one of these beaches, think bigger. Sure, you can use the cam to let you know what conditions are like today, but you can also use the view to help you find your next vacation spot. If a particular beach really appeals to you, start checking for nearby hotels and other attractions in the area, and then plan a vacation getaway.