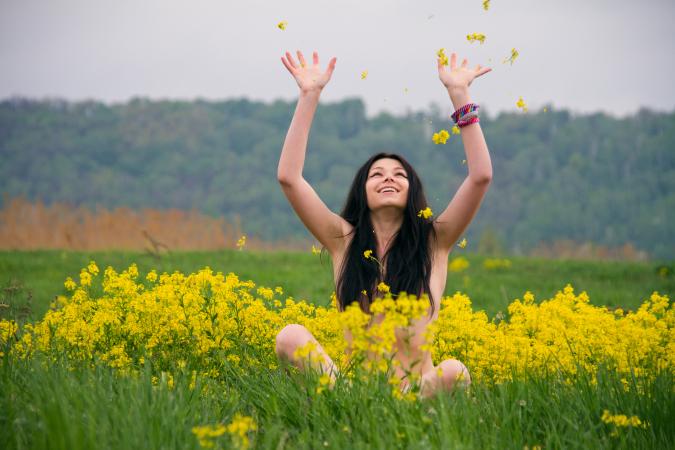 When you want a naturist experience in camping, consider spending time at nudist campsites across America. Each year, especially during the warmer months, thousands of people venture to camps, colonies, resorts, and clubs to enjoy camping without clothes.
There is a philosophy that comes with camping in the nude. People recognize that bare is beautiful regardless of body size, color, or gender. As long as people are not infringing on the rights of others, nudists believe that they have a right to camp in the nude. They enjoy the freedom of relaxing and not having to worry about covering themselves with clothes.
Where to Find Nudist Campsites
One thing to keep in mind about nude camping is that in order to pitch a tent and enjoy all of the activities provided, most nudist campsites require visitors to join the American Association for Nude Recreation (AANR). The membership fee varies widely depending on the type of membership you wish to purchase and entitles you to the AANR newsletter, among other benefits. Once a member, you can find a campground that is affiliated with the organization, and camp. The overnight camping fees are about the same as they are at traditional campgrounds, ranging from $15 to $20 per tent per night. Many sites allow for RV camping as well and have electric and water hook-ups. Generally, campsites are open from April to October.
Some of the more popular nudist campsites include:
Activities
Along with enjoying a campfire, nudist campsites also offer a variety of activities. These often include:
Volleyball
Swimming
Boating
Shuffleboard
Swimming in the outdoor pool
Sunning on the sundeck
Relaxing in the whirlpool
Enjoying meals and drinks at the snack bar (alcohol is often sold on the premises)
Many of the parks feature interesting annual activities such as talent nights, bike rides, or magic shows. All of these, of course, are performed without clothes.
Rules to Follow
As with any campground, there are rules to follow to ensure that all visitors are responsible in keeping the campsite clean and safe as well as making it enjoyable for everyone. These include:
No weapons, firearms, or fireworks are allowed on the premises
Parents are to supervise their children
Nudity is often required in the pool and sauna
Before sitting, place a towel under you
Trash must be bagged and placed in the dumpsters on site
Observe the quiet hours
Overt sexuality and voyeurism are not allowed
What to Pack
As you pack for your camping adventure, here are some items to consider taking along:
Tent
Sleeping bag
Toiletries
Insect repellent
Sunscreen
Casual clothing (it is permitted sometimes in the camp and also needed for leaving the camp)
Food for grilling
Since privacy is a priority, despite the freedom of not wearing clothing, picture taking is often prohibited. Therefore, it is probably best to leave your camera at home.
Come Back Next Year
Friendships develop as families spend time at the same campgrounds each year. Families meet like-minded people, people who believe in the wholesomeness of nude camping, and all are eager to return the next season to enjoy the benefits of camping in the buff.